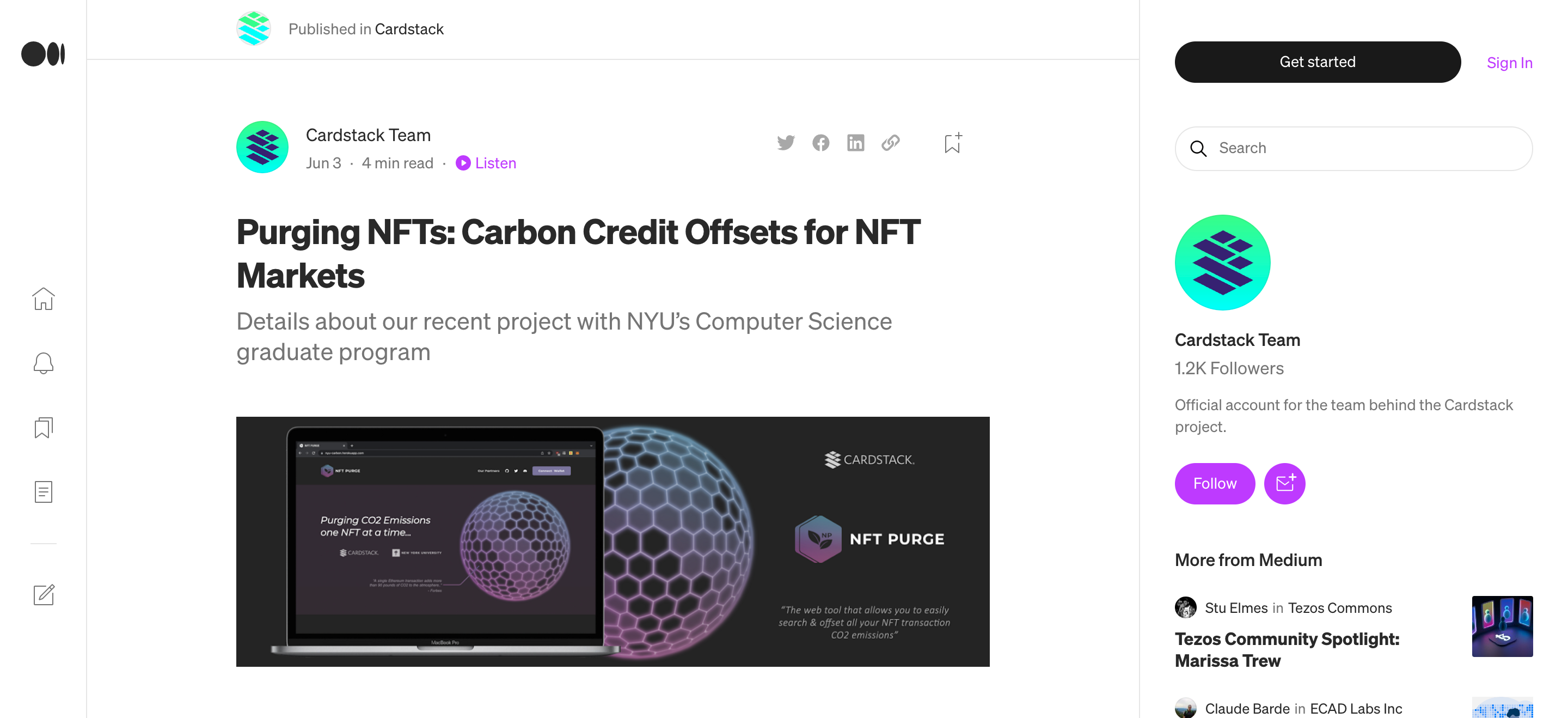 My Role
Contracted by Cardstack, I came onboard the NFT Purge project to lead the end product user interface design, producing all major deliverables and presenting these to the client group throughout a 3 week period. I worked alongside a contracted senior front end developer.
Cardstack has come together with a group of New York University (NYU) students to create NFT Purge, a tool which allows buyers & sellers to offset carbon emissions on their Non-fungible tokens (NFTs) to encourage consumer awareness and more carbon-neutral compliant practices within the NFT marketplace.
NFT Purge provides a simple-to-use gateway for existing NFT owners or prospective buyers to get some perspective on the impacts of CO2 emissions that come from token transactions through the Ethereum network.
The fundamental core behind the NFT Purge project is to create a system that allows for carbon credit offsetting for Ethereum network NFTs. Users can search for a particular or random NFT to see its accumulated CO2 emissions load and then take action by offsetting (neutralizing) the load through the purchase of NFT Carbon credit tokens, in this case the Toucan BCT token (Base Carbon Tonne Token).
Context Research Mockup Highlights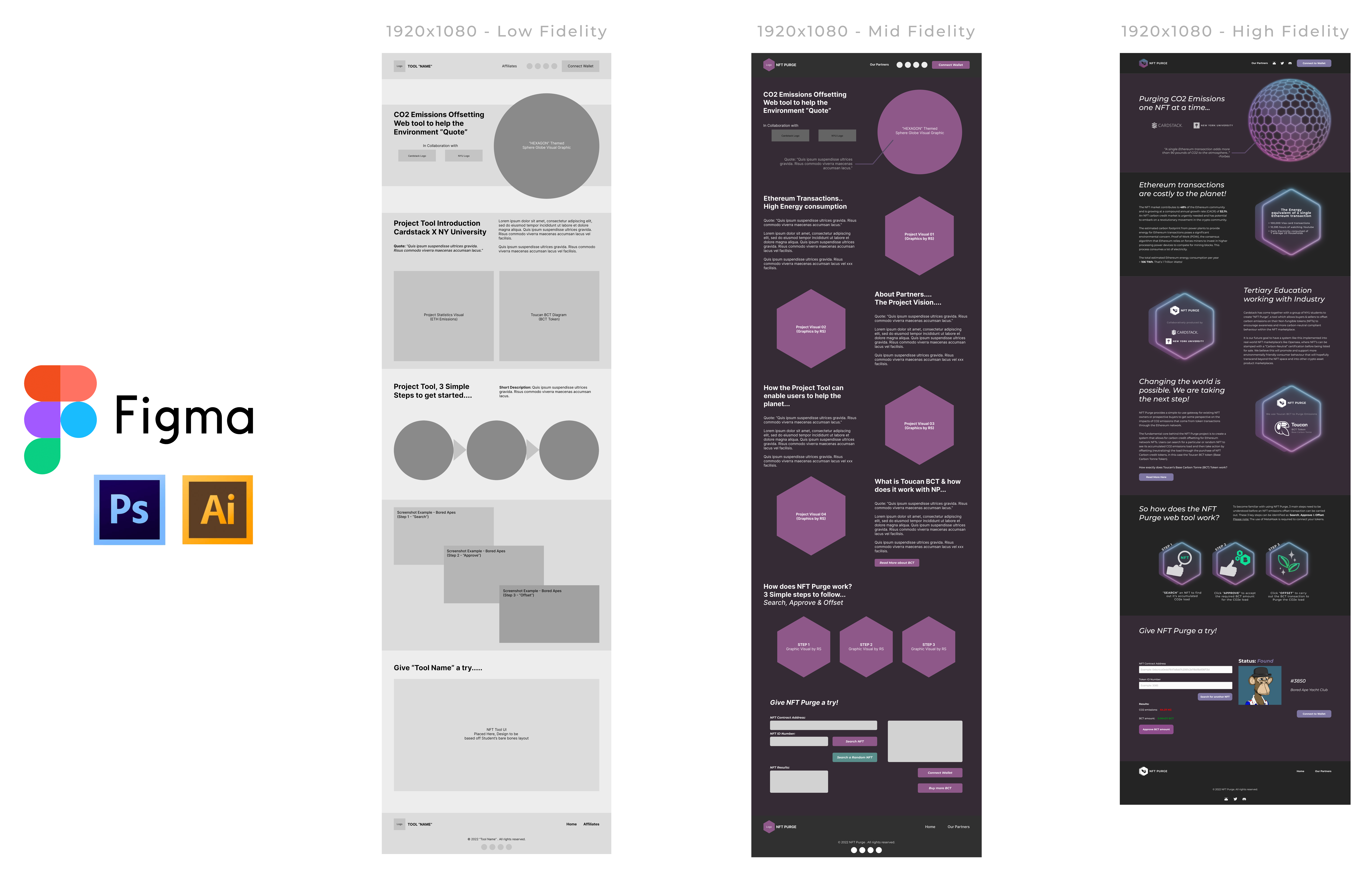 Final Deliverable