Rotiform™
It's back! But this time it's a "Motorsport inspired" AeroDisc Graphic Contest. We're giving away $500 bucks and the chance to have your design featured as downloadable art on our website.
Rotiform™ will select their favourite 16 entries and enter them into a tournament where you, the public will vote for your favourites, right here on our Instagram Story. Simply download the blank template from Rotiform.com/AeroDisc and get designing.
CONTEST REQUIREMENTS
-1x Design Per Entry (Multiple Entries)
-Entries Close on the 7th of Feb, 2022
-Entries MUST be High Resolution and in .PDF/.PSD/.AI Format
fitting within provided Rotiform™ template and within correct
bleeds & border lines.
Design Entry 01 | "ICE-BLQ-T"
ROBERT SANGALLI | FEBRUARY 1ST 2022
ICE-BLQ-T in Black & White.
Inspired by the infamous BLQ & BLQ-T spoke silhouette design by Rotiform™, outlined in "TRON" neon blue for a futuristic styled motorsport theme.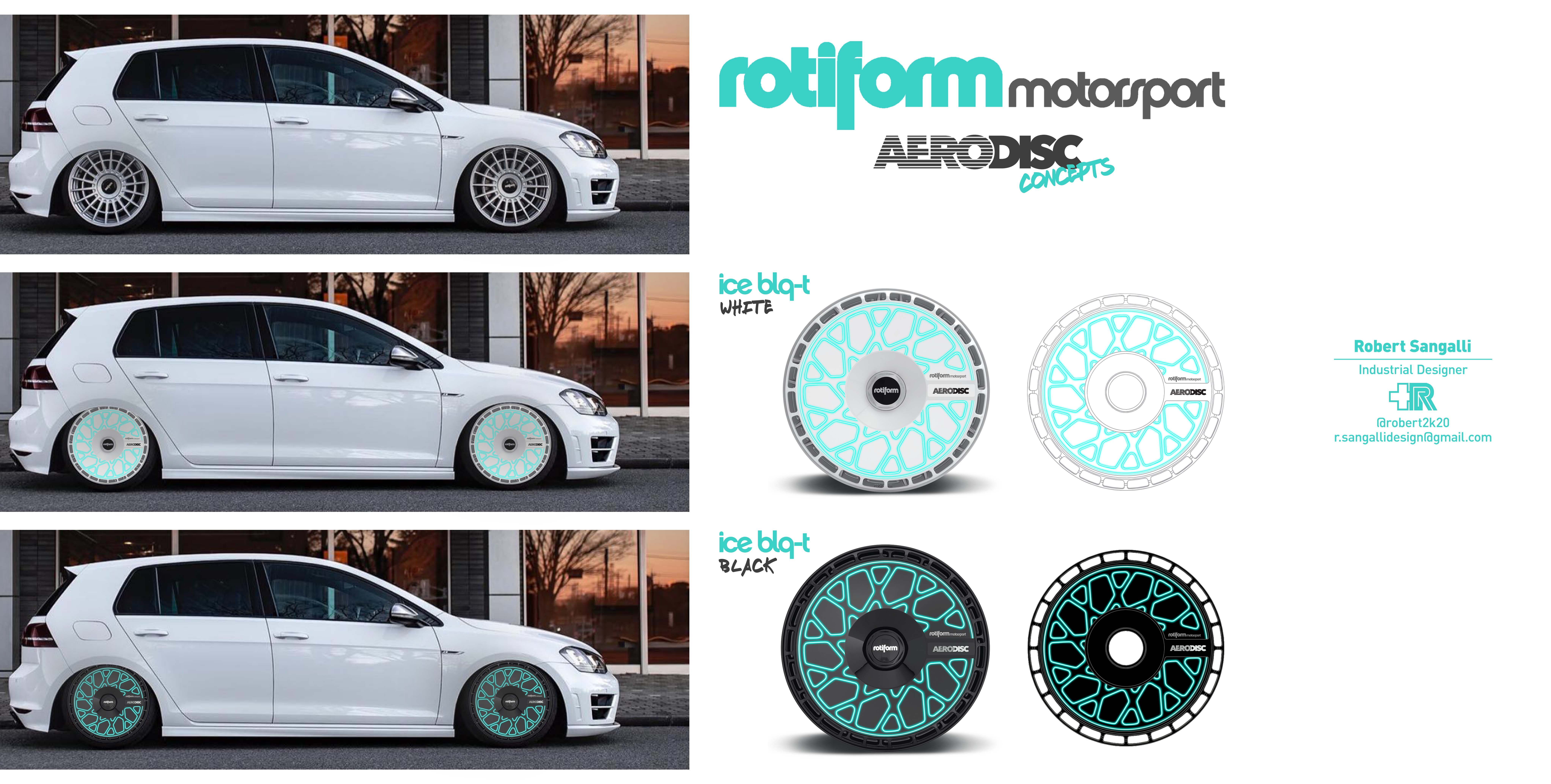 Design Entry 02 | "TURBO-ONE"
ROBERT SANGALLI | FEBRUARY 4TH 2022
TURBO-ONE in Black & White.
Inspired by the workings of a Turbo turbine, the spinning of hot to cool air with Rotiform™ branding.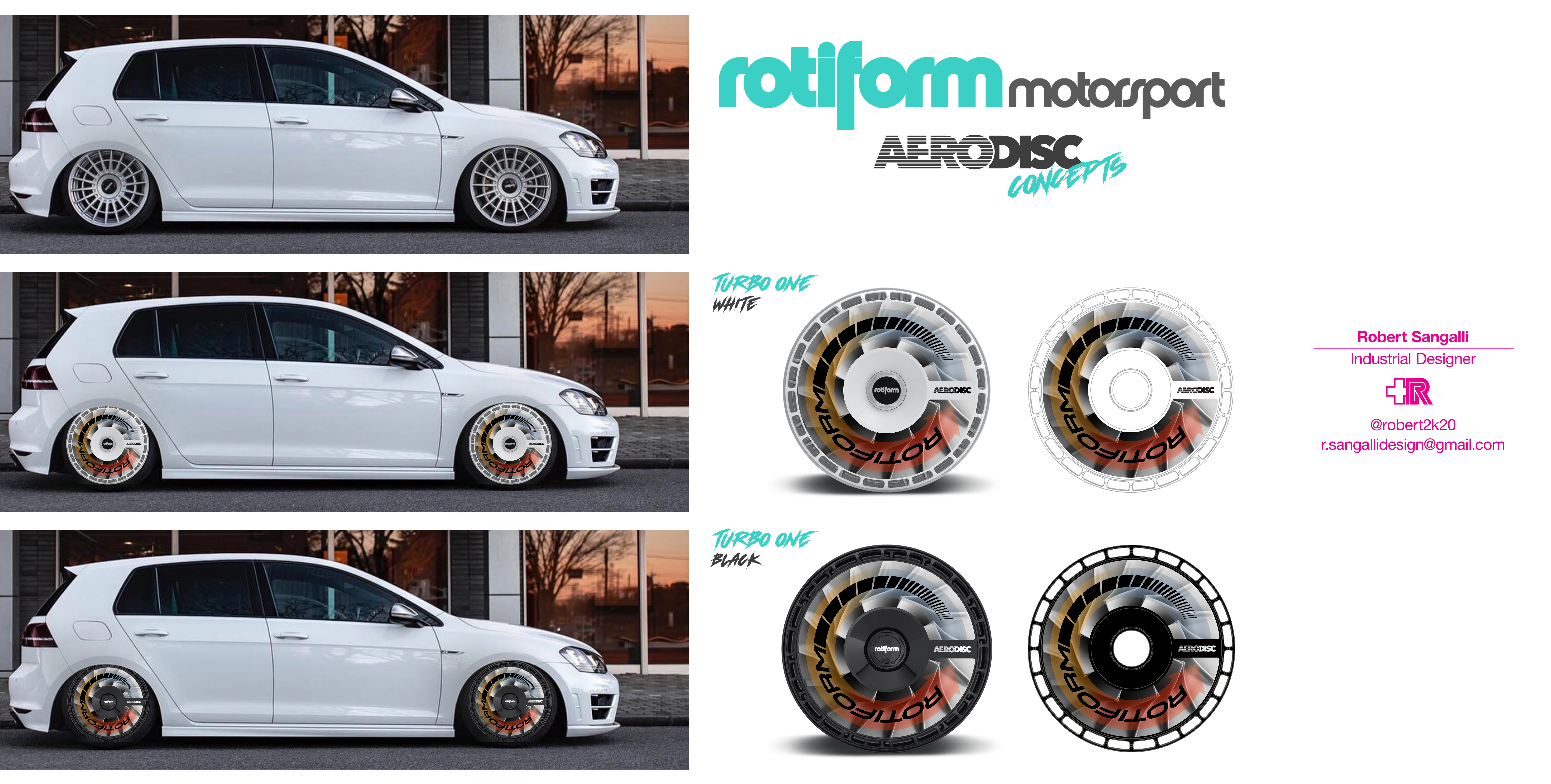 Top 16 Selection | 16th March 2022
The finalists face off! Today, Rotiform™ posted up the Top 16 design entries through their Instagram page @rotiform for followers to vote on. Design finalists will now be narrowed down through a series of voting stages eliminating 50% of finalists per stage.
Stage 1: The Top 16 down to the Top 8
Stage 2: Top 8 down to the Top 4
Stage 3: Top 4 down to the final 2
Stage 4: Final 2 to the grand winner!
My "Turbo-one" design in black was selected as one of the Top 16 designs and has soo far faired well in it's first voting stage. (see below)
STAGE 1 | Determining the TOP 8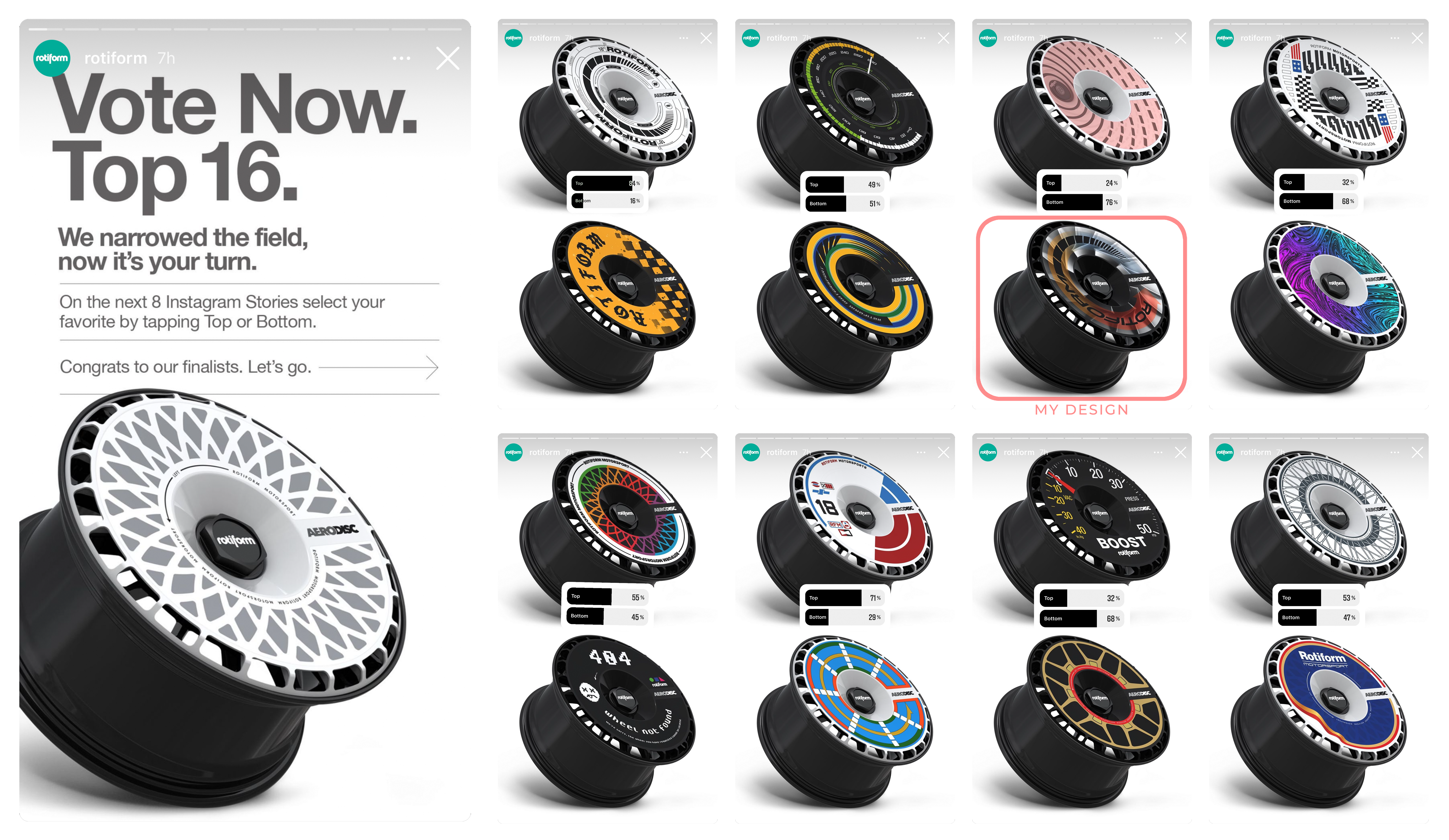 My design qualifies through to the TOP 8
Top 8 Selection | 17th March 2022
Narrowed down from 16 to 8, voting now begins to determine the Top 4 (Quarter Finalists). Each Voting stage runs for a full 24 hours allowing @rotiform Instagram followers from all over the globe take part.
My "Turbo-one" design in black has managed to make it through to the Top 8 and is already at a strong start toward the Top 4!
STAGE 2 | Determining the TOP 4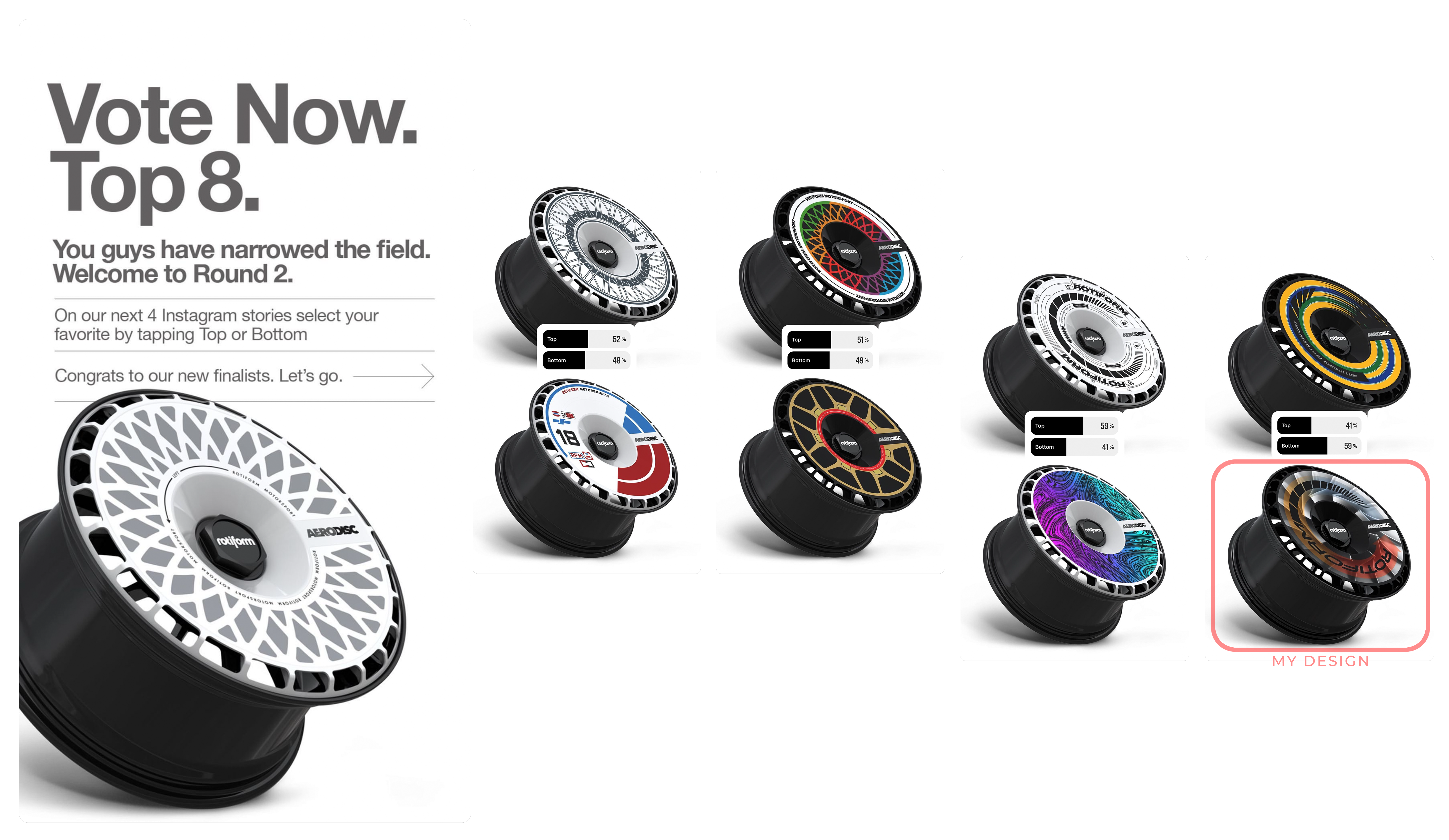 Top 4 Selection | 18th March 2022
Narrowed down from 8 to 4, voting now begins to determine the Final 2 designs (semi-final).
Unfortunately, this was the last round of voting for my TURBO-ONE design and the other contestant's Multi-coloured design. The remaining two now go to the final round to battle it out for 1st place. Percentages wise, I have qualified as 3rd place overall.
STAGE 3 | Determining the TOP 2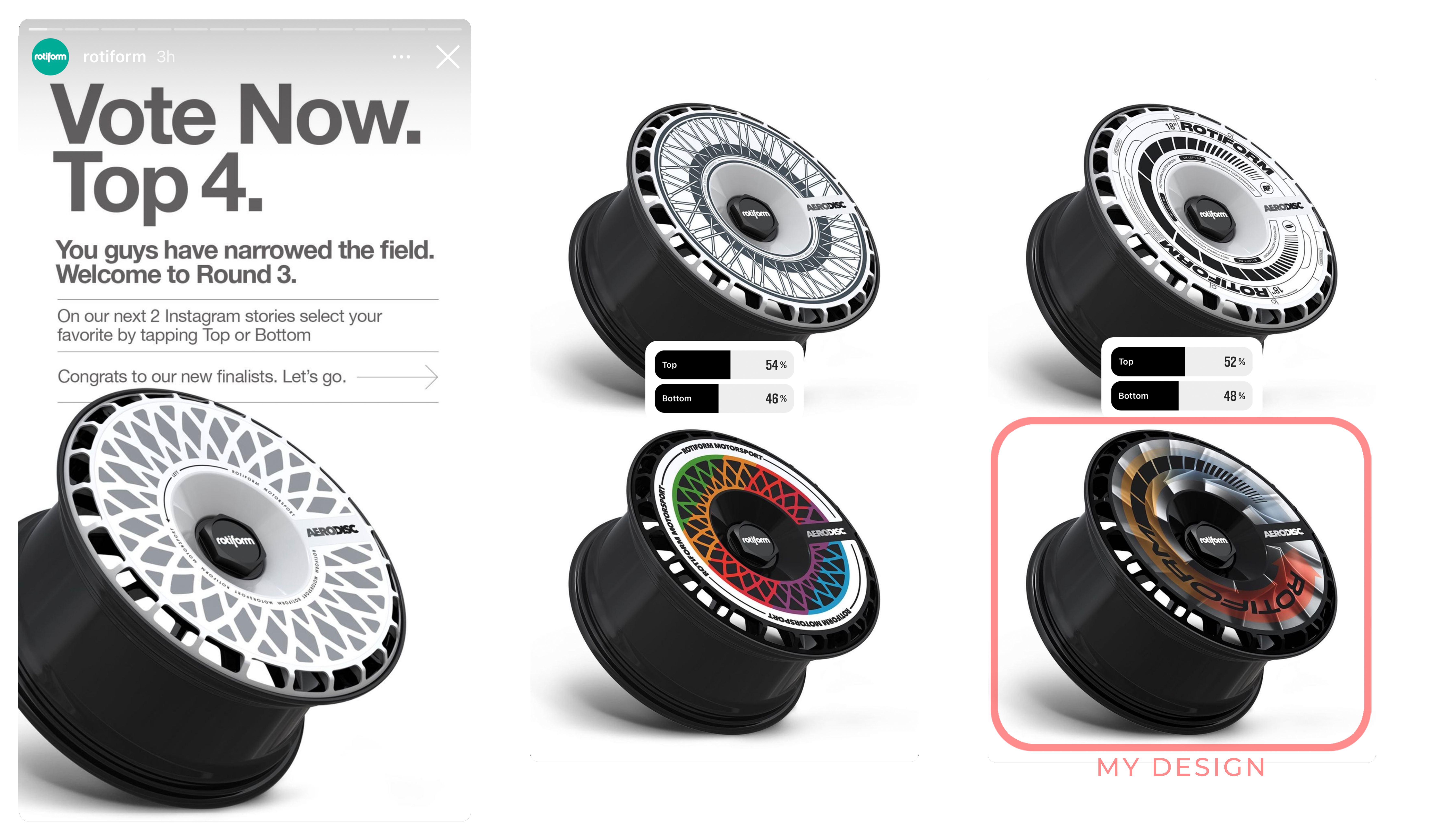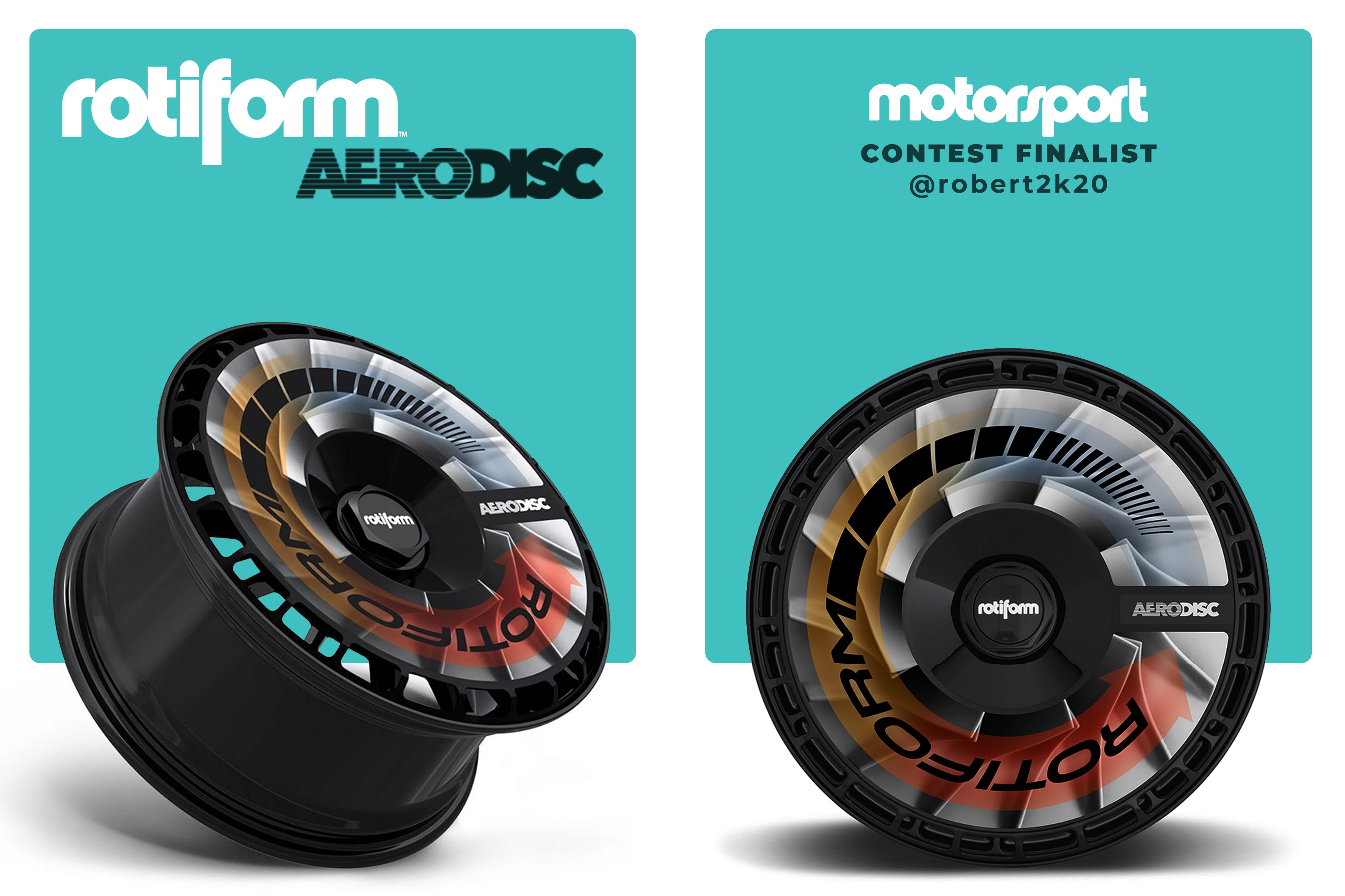 Final 2 | 19th March 2022
Final voting between the Top 2 to decide the winner. A dominant start to the design on top at 67%.
STAGE 4 | Determining the winner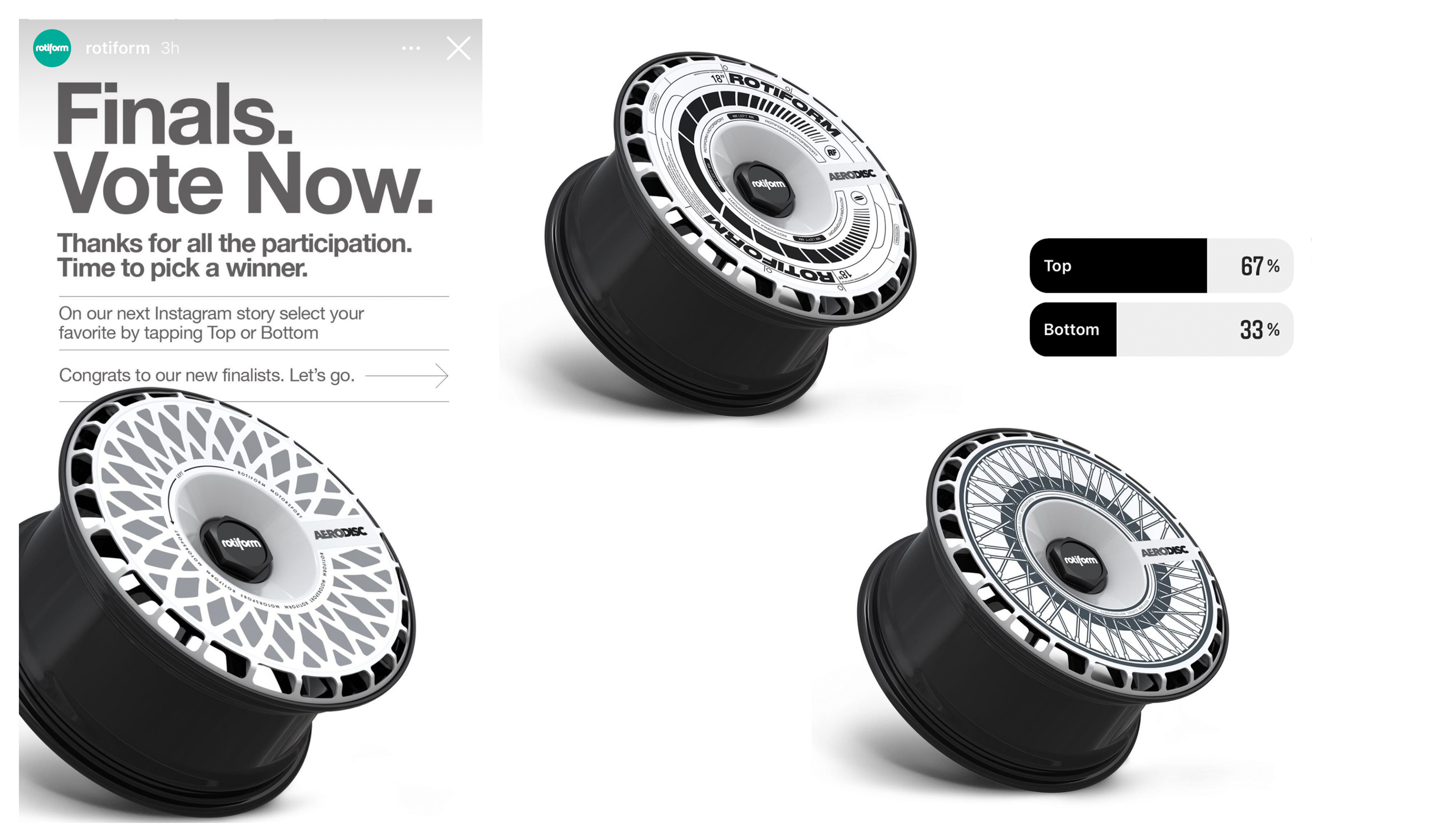 The Winner | 20th March 2022
Congratulations to @sdesyn for taking home the win!!
The winner will receive a $500 cash prize from Rotiform™ as well as their design added to the Rotiform™ site for customers to download
(to get printed stickers made for blank Aerodiscs).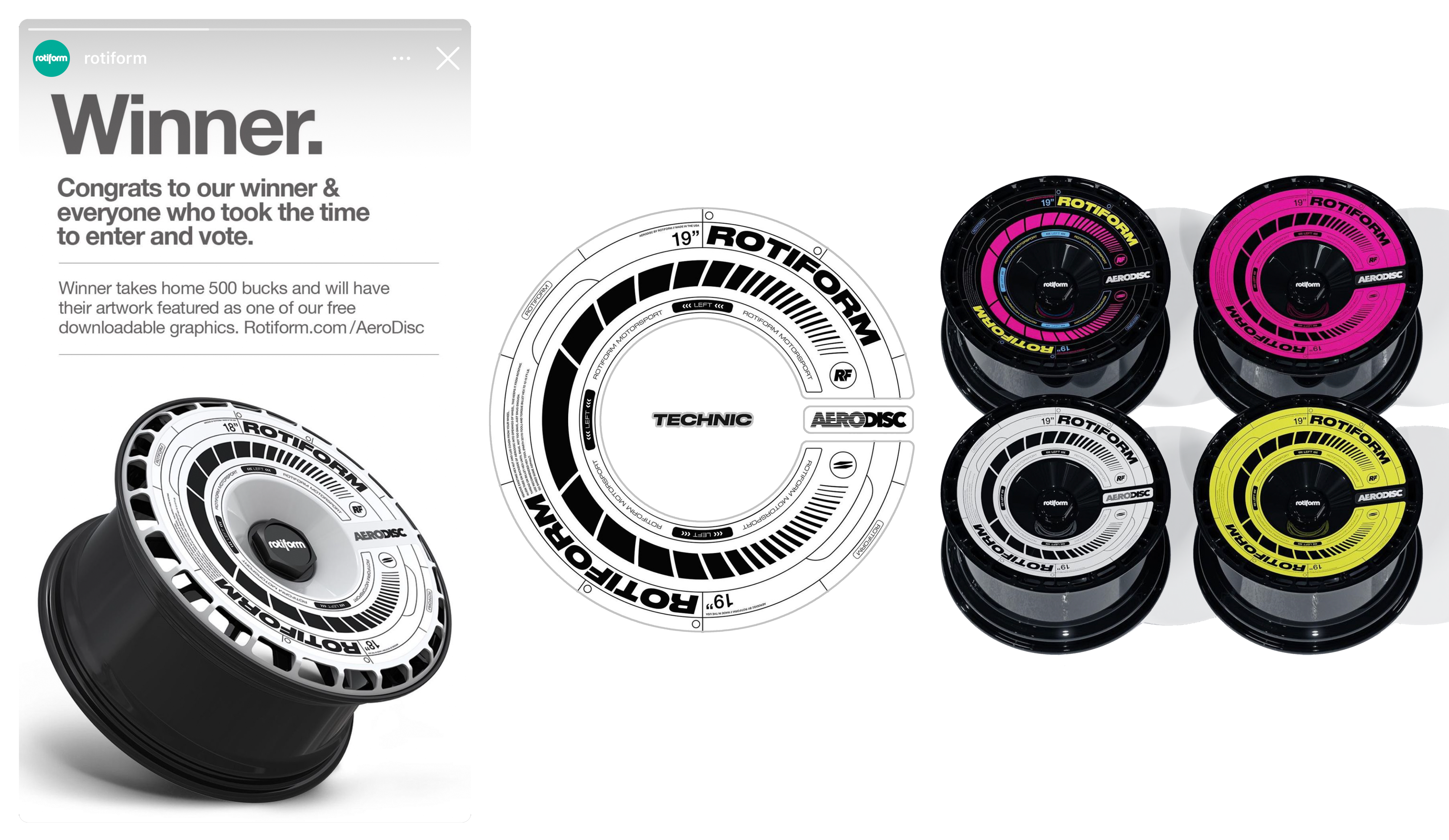 Turbo-One Aerodisc | Print Template